Please feel free to contact us.
We can't offer internships, sorry!
Vi kan tyvärr, p.g.a. att vi arbetar projektvis, inte erbjuda praktikplatser!
Vi är Malmöbaserade och det mesta av det vi gör sker i Öresundsregionen. Webbsidan är på engelska för att slippa dubbelarbete med översättningar. Vi har emellanåt långväga gäster. Man får förstås gärna höra av sig till oss på svenska 🙂
Professional journalists and radio stations: please feel free to request free promotional copies and/or download links from us (wetransfer or dropbox/google drive).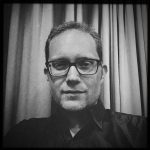 Per Tidstrand
email: per@monophon.se
telephone: +46 704 490831
_
Med stöd från / with support from